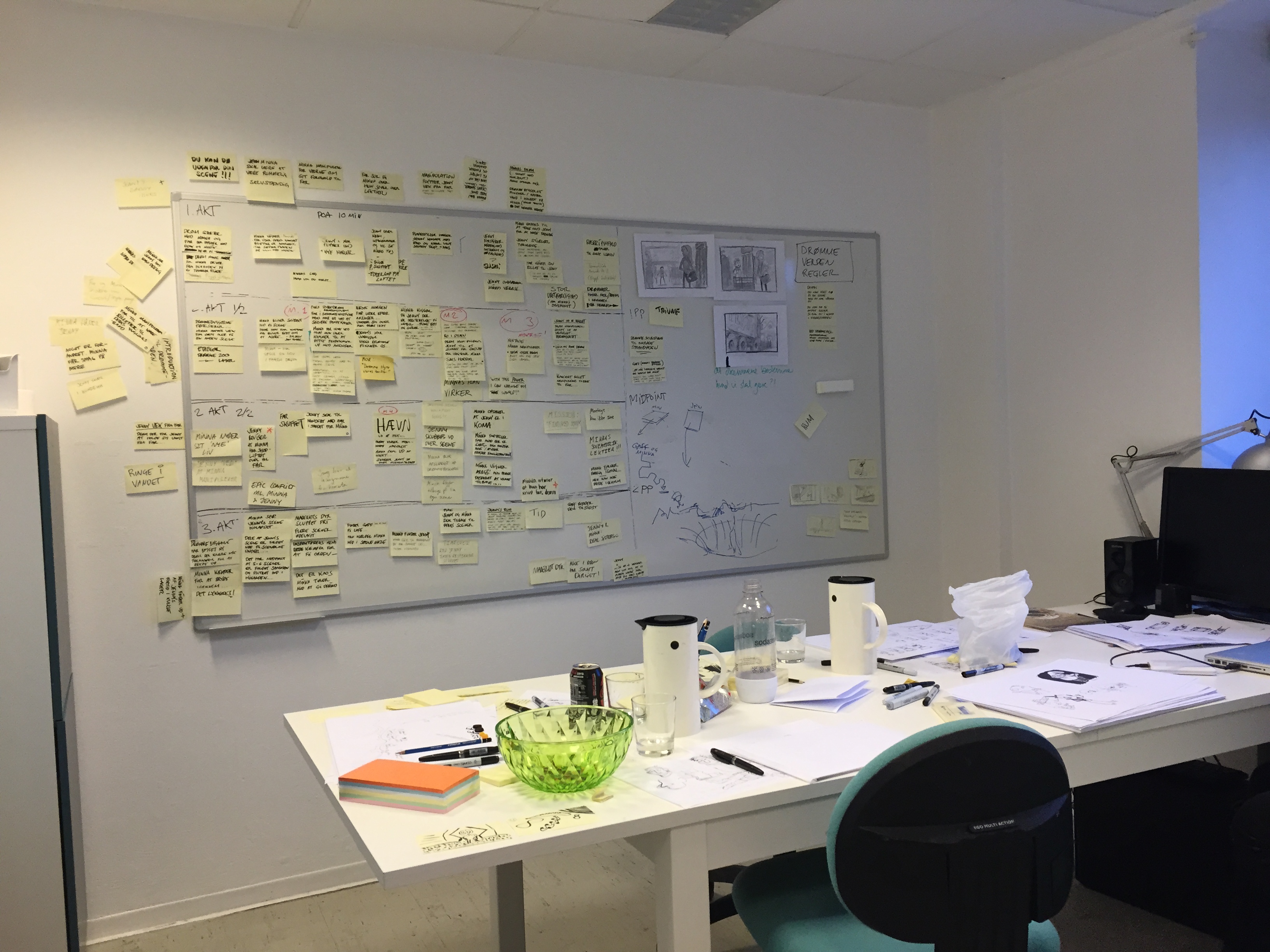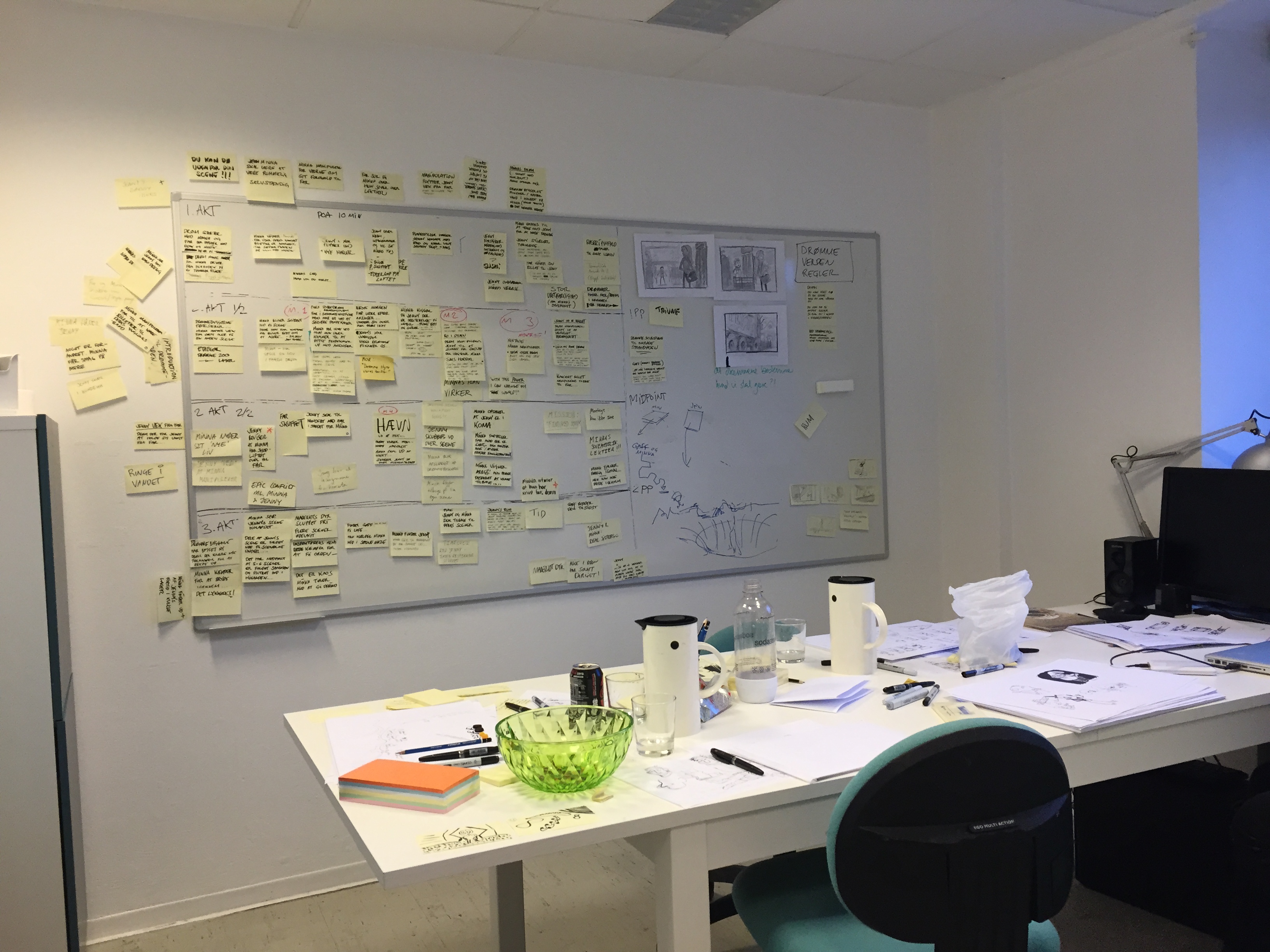 Minna Workshop – week 1
For the development of our animated feature film Minna & The Dreambuilders, Director Kim Hagen Jensen and I gathered the cream of Danish animation developers for a two week intesive workshop of jamming, sketching, disussions and much chocolate.
The developers were: Kim Hagen Jensen, Nynne Selin Eidnes, Søren Grinderslev Hansen (Scriptwriter), Thorbjørn Christoffersen (Director of Terkel In Trouble and Ronald the Barbarian), Jamie Holmes (Charcter Designer) and Sune Elskær (Illustrator/Storyboarder). We also had a guest developer: Snorre Krogh (illustrator) for 3 days. All in all an Awesome crew.
In the first week we put the film up on the whiteboard in text on post its. We discussed and jammed and fought (a little) but it was an amazingly free space where everyones ideas we taken seriously and nobody felt more ownership than anyone, so the ideas flowed and creativity was high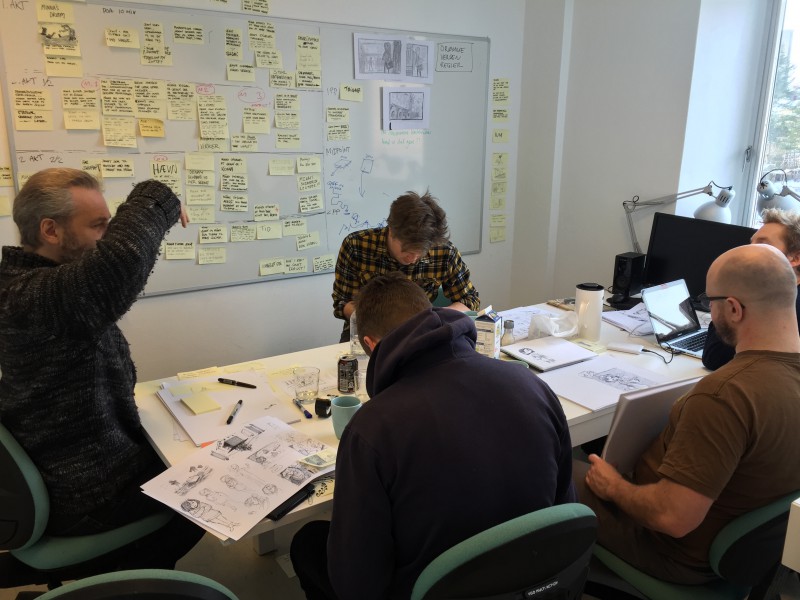 And while we talked and talked for hours, there was much coffee, much doodling and much chocolate.
We also took a trip to the oldest theatre in Copenhagen to get that backstage feeling:
Here is a video of Thorbjørn working an oldschool theatre windmachine
And we went to the warehouse of The National Royal Theatre to see how the props are organized: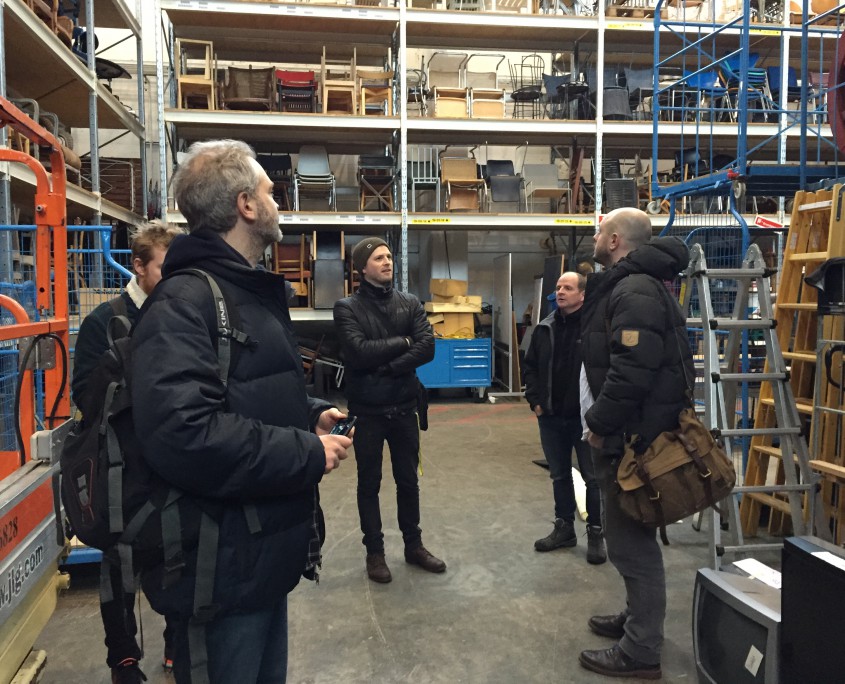 It was a truly inspiring and great week.