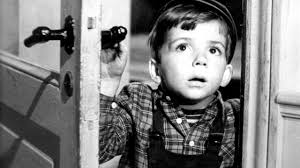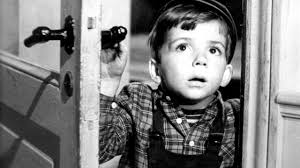 My first Reeboot: PALLE ALENE I VERDEN
This is a great day for First lady Film. I've just signed the transfer of rights to the popular danish children's book PALLE ALENE I VERDEN (Palle alone in the world). The book is about a 5 year old boy who wakes up and finds himself completely alone in Copenhagen and does what all children do. Explore the city, the toy store, the sweet shop, even take all the money he wants in the bank. everything is his for the taking. But how great is it to have everything you ever dreamed of, if you have no one to share it with?
The author, Jens Sigsgaard wrote the book in 1942, during the war. He was a children's psychologist and the book is based on interviews he made with children about what they wanted most of all in the world (to have everything) and what they were most afraid of in the world (that they would be completely alone) – and that is why the book resonates with us even today.
There is a film. Brilliant Danish director Astrid Henning-Jensen filmed the book in 1949. We have big shoes to fill with this reboot. The film is on the Danish national cultural canon for kids.
Astrid's film has been cherished for 65 years. We want to make a film that is as timeless and important so it can last for the next 65 years.
It will be live action with spectacular special effects. Directed by Esben Tønnesen and written by Susan Stølsvig Skovmand
PALLE ALONE IN THE WORLD. TODAY.