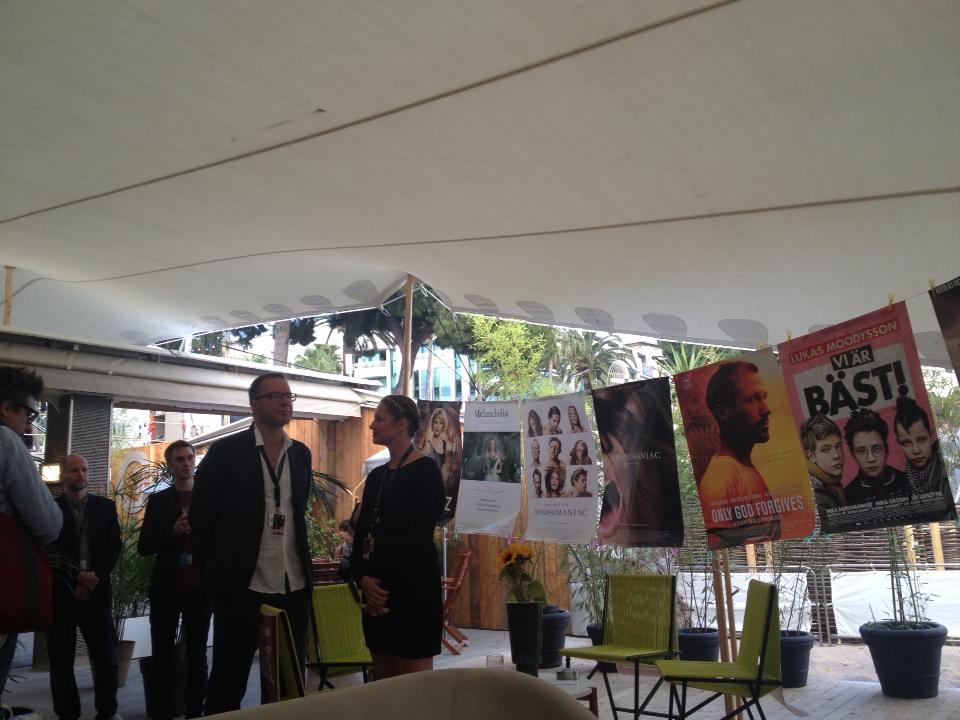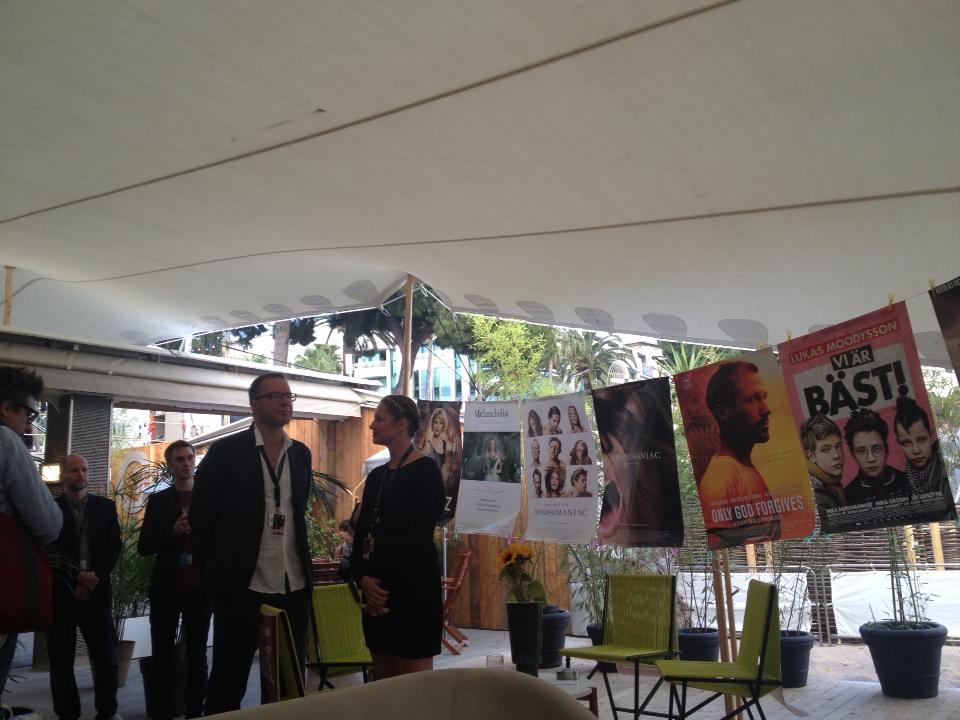 OMG I gave a speech
Last week in Cannes I gave a speech as the opening of the NORDIC FACTORY co-producers Happy Hour on the Director's Fortnight beach.
It was short and sweet and basically encouraged people to meet the wonderful people behind the facility houses that have been really generous in their investment in the Nordic Factory films.
And of course to come and co-produce more films in Copenhagen. In the picture I am standing in front of some of the films that sound studio Mainstream has done in the recent years, and frankly it is quite a line-up.
The Happy Hour was a success and I know that all the facility houses are ready to do it again. So if you missed us this year, we will most probably be back in some form next year. YAY!