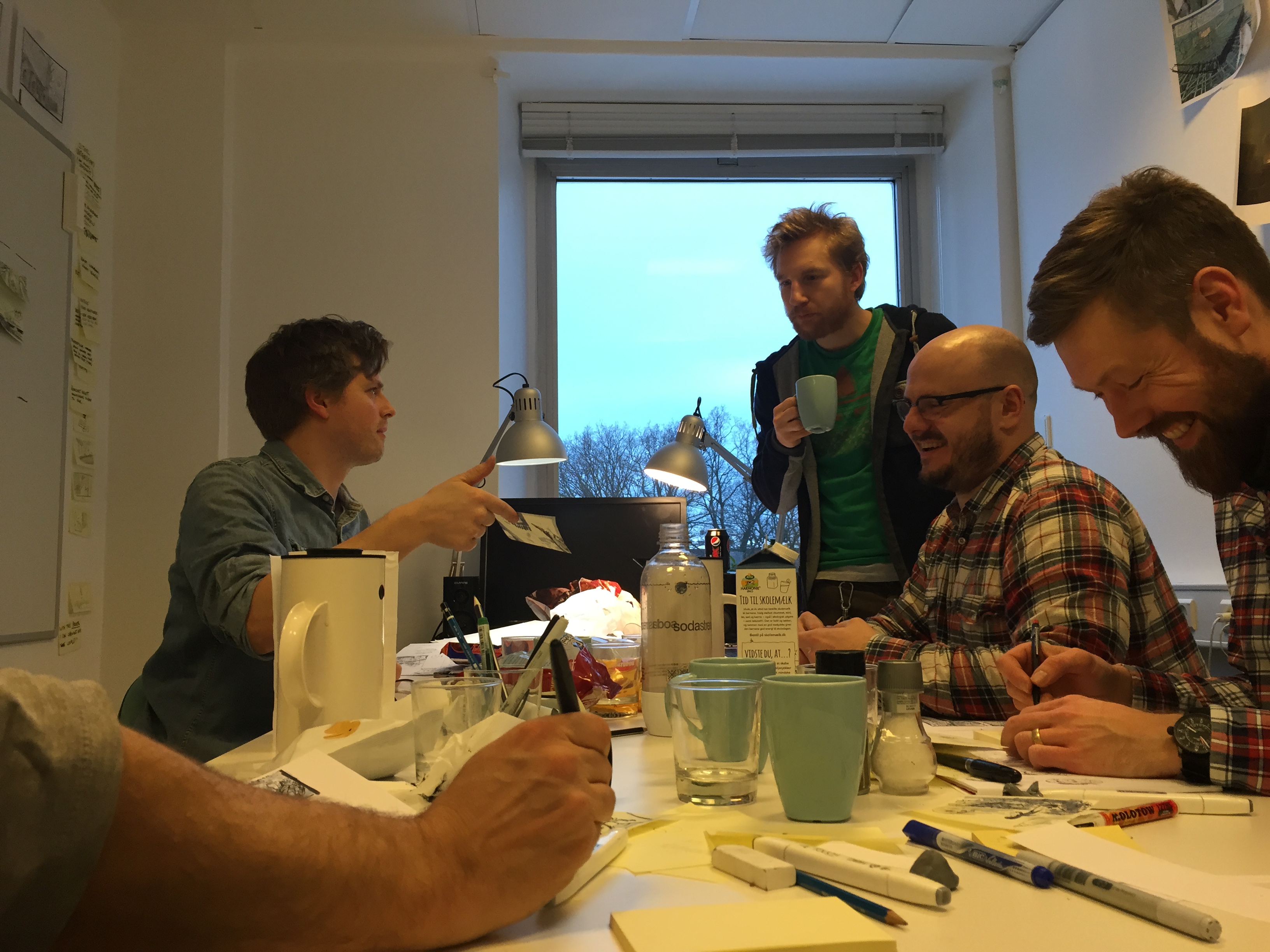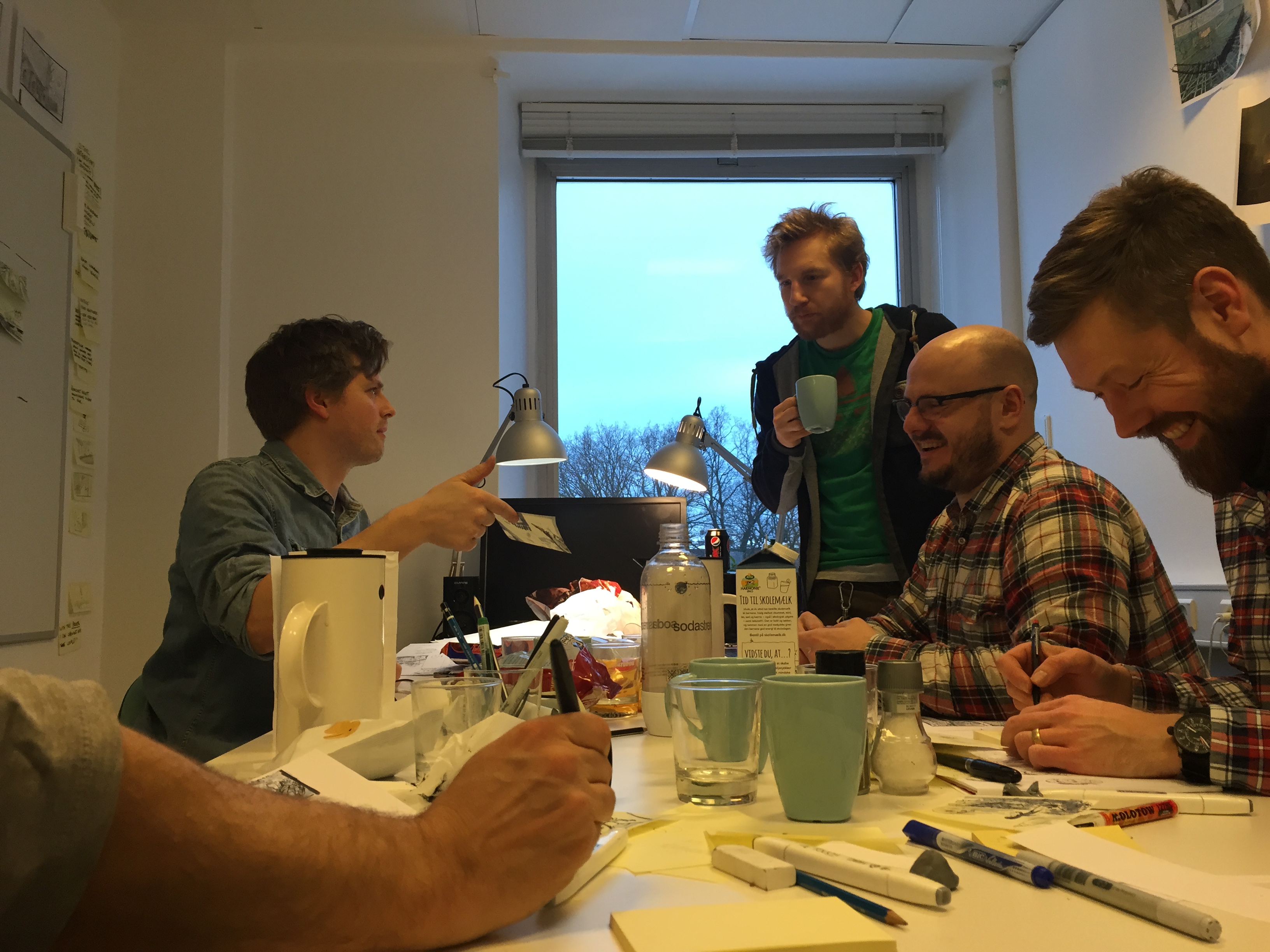 Minna Workshop Week 2
In the second week of the workshop we started sketching. Suddenly the whiteboard went from written notes to a giant beat board. All the while we discussed needs, wants, prtagonists, antagonists and everything in between.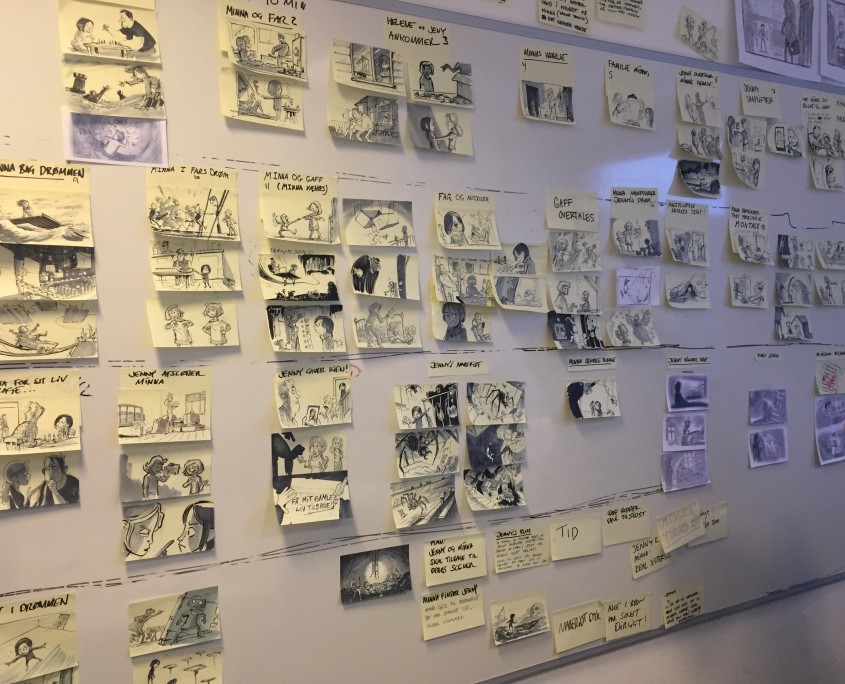 We were also lucky to have Mette Heeno, famous Danish Scripwriter as our guinea pig for the story. So Kim Hagen pitched the story and she basically tore it apart. But in the most constructive way possible. We needed that.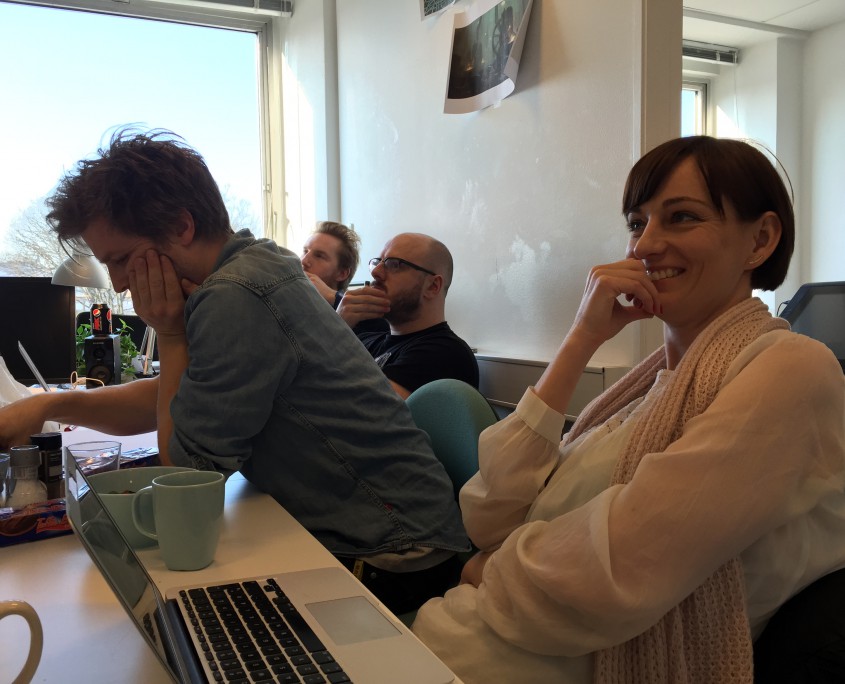 There was also the day when Snorre Krogh and Jamie Holmes had decided to coordinate their hipster outfits. Its a thing they do.